Many branches of industry reap the benefits
Gelatine is an indispensable all-rounder that is used in countless products and applications. Most people only associate gelatine with desserts and fruit gums. However, gelatine also plays an important role in various technical applications. Collagen peptides as well are used for an extensive range of products and applications. Through its diverse properties and functionalities, final consumers reap benefits that were unimaginable many years ago.
Gelatine is universal and the raw material for innovations
Not only the food, pharmaceutical and photographic industries fall back on gelatine for its healthy and stabilising effects. A large number of other industrial branches benefit from the positive properties of this natural product. The following examples demonstrate the wide spectrum of possible applications.

Stem-cell therapy

Stem cells are cultivated on special surfaces and implanted together with these into the human body. Materials such as latex, styrofoam or even glass particles are often used as carriers, since stem cells can "hold on" well to them. However, these materials may lead to undesired side effects because the human body cannot break them down biologically. A gelatine carrier is a gentle alternative, because it is an entirely natural product. Gelatine is very well tolerated by the body and can be broken down completely.

Tissue of the printer

Scientists at the Fraunhofer Institute for Interfacial Engineering and Biotechnology IGB in Stuttgart have developed biological inks made from gelatine that are suitable for 3D printing and that can be used to create artificial tissue. The biological inks remain in their liquid form during the printing process. However, when they are subsequently treated with UV light, they link together to form hydrogels that do not dissolve when heated or when placed in water. The scientists can control the chemical modification of the biomolecules in such a way that the resulting gels have varying degrees of solidity and swellability. This makes it possible to recreate the properties of natural tissues – from solid cartilage to soft fat tissues – and make custom-fit implants for crash victims, for example.

Cages for bacteria

Gelatine can be used to take an in-depth look at the growth and behaviour of bacterial communities. Scientists at the University of Texas at Austin, USA, have developed gelatine cages for germs using a laser-supported procedure. Conditions in these cages can be precisely controlled, making it possible to study the development of antibiotic resistance or therapies for infections, as researcher Jodi Connell and her colleagues wrote in the scientific journal Proceedings of the National Academy of Sciences (PNAS).

Food industry

A student at Brunel University in Great Britain has developed a so-called "Bump Mark" composed of gelatine. It can be used to replace or at least supplement the labels widely used to indicate the best-before date of perishables. The mark is filled with gelatine and contains little bumps. As long as the gelatine remains solid, the bumps cannot be felt. However, as the food approaches its date of expiration, the gelatine begins to decay and becomes fluid, which means that consumers can clearly feel the bumps with their fingers. Gelatine is a protein and "ages" in a manner similar to milk, meat or cheese, especially since the label is exposed to the same conditions as the contents of the package.

The different shelf lives of the various foods can be taken into account by varying the amount of gelatine in the label: the more gelatine the label contains, the longer it will remain in a solid state and cover the bumps.

For all consumers, but especially for those with visual impairments, the "Bump Mark" could be a huge help because it dispenses with the tedious process of deciphering best-before dates. In addition, it could do away with the uncertainty many consumers feel when dealing with best-before dates: especially in Western countries, consumers throw out large amounts of perfectly good food, simply because it has passed its expiration date.

Wool-like yarn

A team of Swiss scientists, led by Wendelin Stark and Philipp Stoessel, have invented a way to create a wool-like fiber using leftover parts from meat-processing plants. The technique transforms animal-rendered gelatin into fibers that share many of wool's qualities, including softness and thermal insulation.

According to Stoessel, all those little bits that don't make it onto the dinner plate are dissolved in water, precipitated with an organic solvent, and then extruded. The material is then ejected through the syringe and allowed to harden into a gelatin form. Those strands are stretched and dried on a proprietary machine and within a few hours are ready to be spun into balls of yarn.

The new wool is created with materials that would otherwise go to waste. It also has a significantly smaller carbon footprint than some synthetic, petroleum-based alternatives.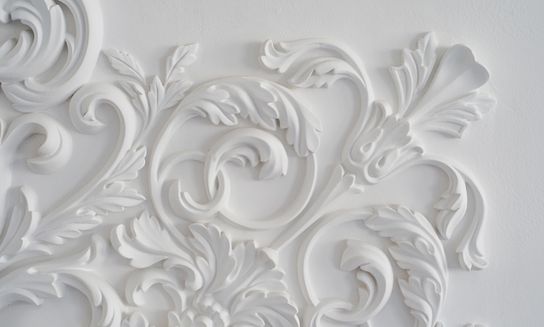 Facts about gelatine