Are you curious to learn more about the gelatine industry?
Subscribe to our biannual newsletter and be informed about gelatine, collagen peptides and the GME itself.
Our newsletter keeps you posted on our latest videos, infographics and other content covering various topics such as uses of gelatine and collagen peptides (food, pharmaceutical, health care, beauty, nutrition, etc.) and sustainability.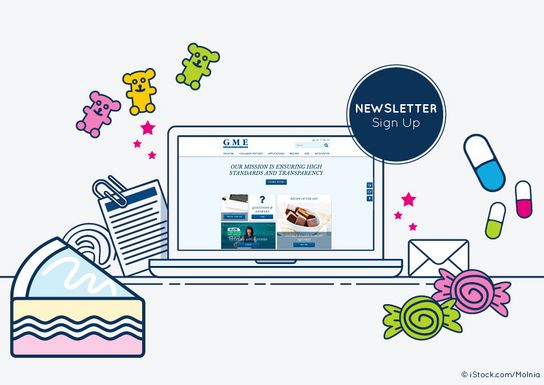 On this page you can subscribe or unsubscribe to our news-update. This service is free of charge and can be cancelled at any time. Please enter your e-mail address in the appropriate field.
Your e-mail address is all we need to send you the newsletter. To remain anonymous as a subscriber of the newsletter, you can use an e-mail address that does not disclose your name.
All other information is provided voluntarily.
To ensure that the e-mail address entered is indeed yours, we will immediately send a confirmation mail to this address. Your subscription to the newsletter will only be activated after you have replied to this confirmation mail.